Work with a Team of Talented Design Experts
We have a team of professionals ready to work on your custom web design project. Our goal is to provide you, our client, with the best possible quality of service and the most affordable web solution to meet your needs. You will have a Professional, visually stunning, and easily accessible website! Promoting your business online has never been easier or more cost-effective!
We offer some of the internet's best-priced Web Solutions!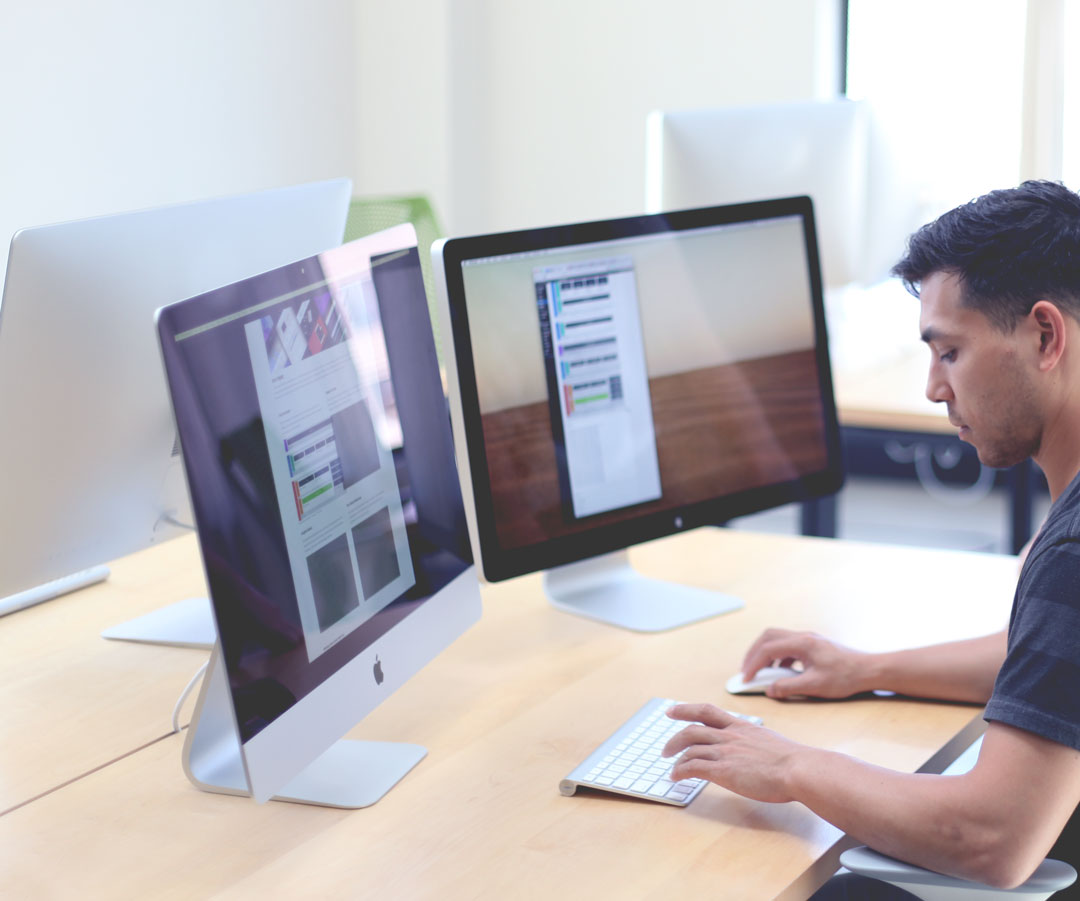 Web Design
More than 20 years of experience on Web-Design. I will help you choose the most cost-effective platform for your page which will bring you more clients to visit your business.

SEO
Looking to get more hits on Google or other search engines?
Need more presence on Social Media (Facebook, Instagram and more) ?
We can provide you all the training and tools so you can have the best results.

IT Services
Need IT Services?
We can help you with troubleshooting your computer remotely or onsite (South Florida Only). 
Network problems? We can install a WIFI network in your home or office. Let us know what you need.
What We Do Best
As technology is evolving, we have to keep updated with the latest devices, websites, services and more.
Web Design
Get a custom website, built specifically for your business needs. We can redesign and make it more attractive.
IT Services
Networking, PC troubleshooting, Installation of hardware/software, printer installation and more.
We serve Miami-Dade, Broward and Palm Beach counties (South Florida)
Search Engine Optimization
Get the best results on the search engines. Get more presence on Facebook, Instagram and more.
Business Consulting
Starting a new business? We will guide you in the best direction with all the necessary tools your business needs. We have more than 20 years of experience.
Branding
We can create a custom logo and slogan for your business
Content Strategy
Learn how to improve your Social Media accounts and get the best results.
He did an incredibly beautiful website for me. I am very happy for his professionalism and charisma.
I've been really LUCKY to have him work on my website and other IT projects. He's 100% reliable, he's a very honest person. I like the way he implements his creativity in his business.
I've been working with him for few years, and all I can say is that he does and excellent job, he is a very knowledgeable man. I strongly recommend him.
Web Design, IT Projects & More
Do you have a project in mind that need help? I can help you achieve all your goals.